Services Provided -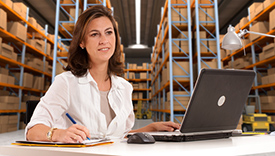 Wolf Warehousing and Logistics is a full service 3PL provider offering end to end supply chain services to our domestic and international customers. We use our 25 years of experience in warehousing, storage, kitting, inventory controls, technology automation, order fulfillment, logistics and distribution to structure and implement a comprehensive 3PL solution tailored to meet each clients needs. Our dedication and service allows our clients to focus on their core competency knowing they have an experienced and dedicated 3PL provider focusing on their end to end supply chain needs. At Wolf Warehousing and Logistics we focus on customer service, communication and flexibility to provide a customer friendly experience.
Warehousing -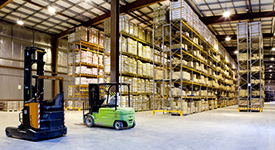 Wolf Warehousing and Logistics offers the space and supply chain services you need without a sizeable investment and long term commitment. We have over 1,500 storage locations in our facility available for short term and long term storage for pallets, cases and bulk materials. We are dedicated to adding value to your supply chain. At Wolf we are dedicated to implementing a client centric program that will flex with your business needs. We can help you reduce your fixed asset costs by eliminating the need for warehouse equipment and storage space as well as lowering your overhead costs by reducing labor, benefits and maintenance.
Distribution -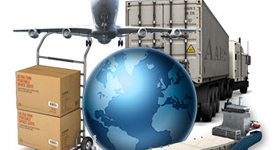 Our transportation services represent another dynamic aspect of our complete array of supply chain solutions. We have strategic partnerships with transportation providers allowing us to ship small parcel, LTL, FTL and Expedited throughout the US and Internationally. You can feel comfortable knowing your freight will be moved timely and safely by experts in the transportation industry.
Kitting and Order Fulfillment -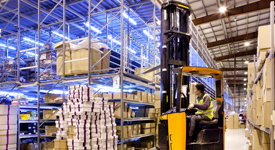 Wolf Warehousing and Logistics offers over 25 years of experience in kitting and order fulfillment including full pallet, case pick and piece pick. Orders are picked and packed to your specifications. Using your account or ours, our strategic relationships with UPS, FedEx and a large network of carriers allows us to ship your orders safely and timely throughout the US and internationally.
11231 Jersey Blvd. #102 Rancho Cucamonga, CA 91730 - Phone: (909) 295-6977